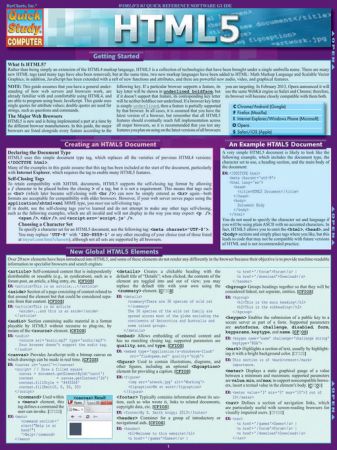 Html5 (Quick Study Computer) | English | 2020 | ISBN-13 : 9781423237167 | 32 Pages | True EPUB| 0.57 MB
If you are at all familiar with HTML, chances are you want to know more about the cutting-edge digital development toolbox, HTML5. Whether you are building your knowledge base from scratch or you are a seasoned user of HTML, this guide will be an excellent reference source to learn more about the changes and additions to HTML that will be affecting a browser near you!
Topics covered include:
Creating an HTML5 Document
New Global HTML5 Elements
Graphics and Multimedia
Forms and Microdata
And more!
Quote: