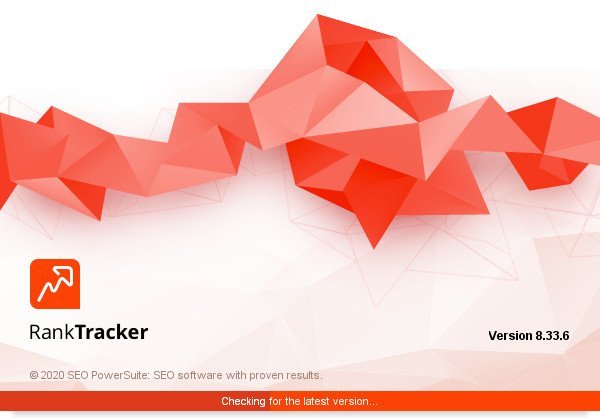 Link-Assistant Rank Tracker Entreprise 8.38.11 (x64) Multilingual | File size: 311 MB
Rank Tracker is the most customizable rank checker tool you'll come across. Whether you need to check positions globally or in local search, in Google SERPs or any of the tool's 400+ search engines — Rank Tracker's got you covered. Whether you need to scan the top 50 or 1,000 search results, track keyword rankings once a week or daily, monitor Universal and Map listings, and track competitor keyword ranks — you can do that even with the software's free trial. The best part is, everything is unlimited in this keyword position checker — including websites, search engines, and keywords to track. Geo-specific rankings for any location.
Looking to track keyword rankings for a location different than your own? Or, perhaps, search engine rankings from multiple locations? You've come to the right place. Rank Tracker is the only local rank tracking software that accurately checks positions for the exact location of your choice: country, state, city, or even an exact street address. Like everything else in this keyword position tracker, these locations are  you guessed it  unlimited.
23 keyword tools in one.
All your favorite keyword research tools are integrated right into the Rank Tracker keyword rank tool: Google Ads Keyword Planner; Competition research; Domain Research; Related Searches; Autocomplete tools; Related Questions; Google Analytics and Search Console for terms you already rank for. Used together, these sources will give you thousands of keywords you wouldn't have found elsewhere on the web. As you find keyword ideas, the tool will automatically group them by topic, so you can analyze and target entire keyword groups instead of going through bulks of terms one by one.
Keyword analysis, reinvented.
The keyword position checker will not only find thousands of keywords for your site; it'll also help you pick the best ones and prioritize them for targeting. In addition to such SEO metrics as search volume data and competition, the rank checker can calculate Keyword Difficulty for every term — a complex metric that takes into account all SEO strengths and weaknesses of the sites of your top 10 competitors. Switch between desktop and mobile keyword rank tracking to see the real picture of SERPs. Picked the winners? Switch to the rank checker's Keyword Map module to assign keywords and groups to specific URLs to further monitor keyword positions.
Competitive SEO intelligence.
Use one of the most efficient strategies — watch your competitors. The keyword rank checker lets you track competitors' keyword tactics and see how well they're doing in organic search results. The rank checking software will track keywords your competitors already rank for. Analyze their valuable SEO metrics and weigh your chances to rank for those keywords as well. The ranking tool also analyzes the websites of your top 10 ranking competitors for topic-relevant terms with the TF-IDF algorithm, which will help you build up your authority in semantic search results. Ready with the killer keyword list? Add your SEO competitors to the tracking software to check positions and SERP features and monitor how your website performs compared to them.
Handy automation of tasks.
There's no need to check rankings manually when you can use scheduling functions. It takes a few minutes to make your daily rank checking automated, and the search engine rankings for your website will be checked on autopilot at any frequency you prefer — quick and easy. This way, you don't even have to open your rank tracking software, you will see all the keyword position fluctuations for your pages by the time you need them.
Whats New:
Updates: official site does not provide any info about changes in this version
Homepage
Code:
https://www.link-assistant.com/
Quote: