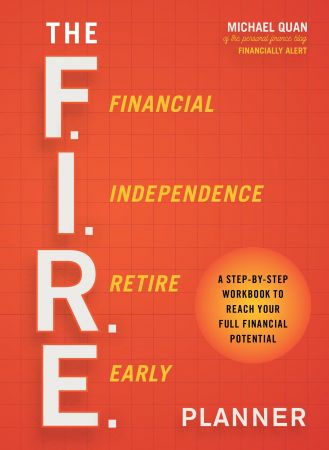 The F.I.R.E. Planner: A Step-by-Step Workbook to Reach Your Full Financial Potential  | English | May 4th, 2021 | ISBN: 1982169656 | 192 pages | True EPUB | 10.28 MB
Plan for your financial future with this interactive guide to everything there is to know about mindful spending, strict saving regimes, clever investments, and sustainable living so you can achieve financial independence early and, ultimately, live a more simple, happier life.
F.I.R.E—Financial Independence, Retire Early—is a popular lifestyle movement amongst millennials and Gen Xers. The F.I.R.E. Planner is the first illustrated, interactive guide to putting this philosophy into practice. This accessible book teaches you everything there is to know about strict savings, smart investing, mindful spending, and living sustainably to ensure financial independence for a much simpler and happier life. Start planning for your future life today and make the most of your current income so you can live the life of your dreams.
Quote: