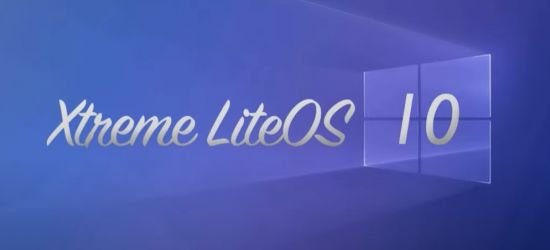 Windows 10 Xtreme LiteOS 10 V4 (2004) 20H1 Build x64 - January 2021

Windows x64 | English | Lite/Modded Edition | 2.61 GB
I am not original author of this build, so for many questions which you might have, I don't have an answer. This is lite edition, so any kind of error is excepted based in different machines where you will run it. Also, lots of features are removed, is based on Windows 10 tweaked edition, especially to improve gaming performance in low end PCs.
General Info:
Official ISO used for tweaking ► Compression ► .ESD
ISO Size ► 2.61 gb
Arch: x64
Language: English
Version: 2004
What's New:
- Removed/Disabled Features
? Help
? Simple Network Management Protocol (SNMP)
? Windows Update
? Superfetch
? Prefetch
? Hiber.sys
? Sysmain
and more ...
- Kept/Installed
? Driver Booster (Available on Desktop)
? .Net Framework 3.5/4.8
? Tweaks For Gaming
Code:
https://rapidgator.net/file/12d420c25e28d33ac443cc11e6487da1/Xtreme.LiteOS.10.v4.x64.2004.20H1.part1.rar.html
https://rapidgator.net/file/4603b8a106622b03af98a27ec325106c/Xtreme.LiteOS.10.v4.x64.2004.20H1.part2.rar.html
https://rapidgator.net/file/c90a453b6d007fbb25e7c31211bc480a/Xtreme.LiteOS.10.v4.x64.2004.20H1.part3.rar.html

https://dropapk.to/i3ygcsy31ppp
https://dropapk.to/19imp1xkhksl
https://dropapk.to/iu7b1dkmq99f